Transit to Slipstream
|
home



Lisa Ryder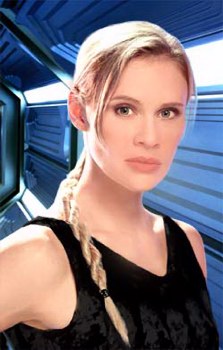 Lisa Ryder stars as
Beka Valentine
, the commander of the salvage ship
Eureka Maru
and eventually first officer of the
Andromeda Ascendant
.
Ryder has amassed an impressive list of credits before joining the cast of
Andromeda
. Most recently, she appeared in a number of feature films and television series including Alliance Atlantis'
Total Recall 2070
and
Psi Factor
, and the upcoming
Jason X
by New Line Cinema/Crystal Lake Entertainment. Ryder also appeared in a recurring role on the Canadian television program
The Newsroom
by CBC-TV. She starred as one of the series leads in the final season of
Forever Knight
by Paragon Entertainment. She was also featured as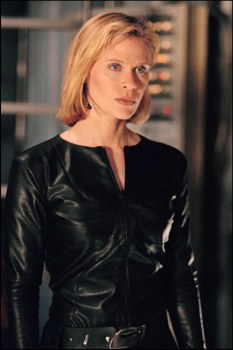 the lead in the feature film
Stolen Heart
by Backroad Films and as a guest star in
Gene Roddenberry's Earth: Final Conflict
by Alliance Atlantis and Tribune Entertainment.
Equally accomplished in live theater, Ryder has starred in more than 25 stage plays including such productions as Insignificance, Possible Worlds and Macbeth. On the performance front, her versatile talents extend beyond the acting arena into play writing. Ryder has written and co-written a number of stage plays including Baggage, Panting of the Victors, and a one-woman show entitled Put Me Away.
A graduate of the University of Toronto in Drama, Ryder also trained with numerous prominent drama instructors.